Parent Profile for onefabcook
Username:
onefabcook
First Name:
Cassandra "Sandy"
Age:
63+
About Me:
As it says above my name is Cassandra but I prefer Sandy.
I have a wonderful hubby Arnie of 45+yrs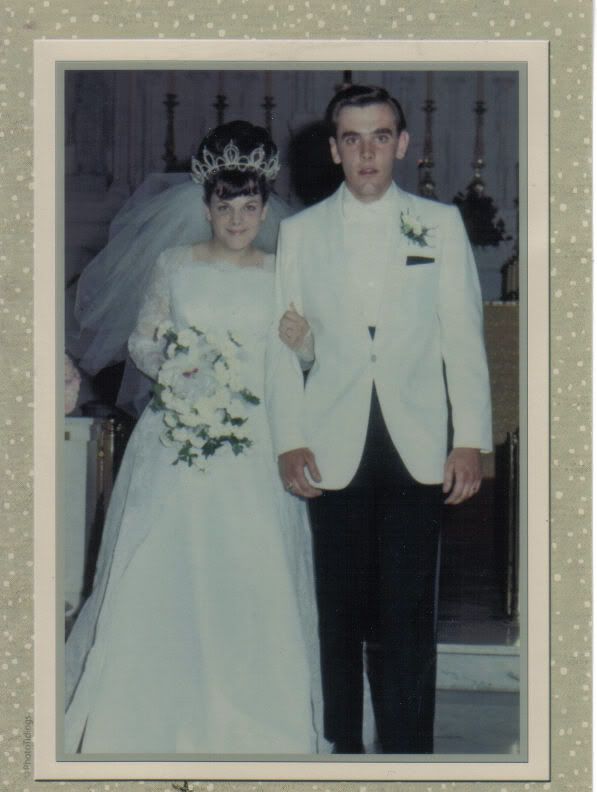 and 3 wonderful children. 2 handsome sons and one beautiful daughter.
The 1st picture above is me at 2 1/2 and so many people say Cayleigh (#2 Granddaughter ) looks just like me. I took after my moms mom so I love that Cayleigh is so close to us.
Our life has been blessed to have had both of our parents most of our adult lives and took a turn where I lost my dad and Arnie lost his mom 10 days apart Feb 20 and Mar 2 of 07. That was tough but we have my mom and she lives with us now.
My husbands dad passed almost 11 yrs ago and he is sorely missed.
We live close to 2 of our children and they visit almost daily. Ray our oldest has a lovely wife Vanessa who is my hairdresser too so that is fun.. Ray has been married for over 16 yrs and has a daughter Brittany (23)from his first marriage that lasted less than 3 yrs. Now he and Vanessa and Brit have a wonderful life. Brittany is close to our side of the family too so we do see her even though she lives with mom and step dad.
Our 2nd son Steve was a single dad after 13 yrs of marriage raising his sons without their momfor 8 yrs now. She said she needed more attention and since he paid so much attention to the boys she left them too. Scary how a mom could just up and leave. They see her but she is not close to us and I just keep it civil..They all live in SC so we only see them a few times a year. Steven is 19 and Cody is almost 15.Steve finally met a wonderful (Love of his Life) Lauren and they got married May 2011. So glad to see them all happy again since Lauren treats the boys as if they were her own. We love them both so much and miss them terribly.
Our only daughter Theresa married 8+ yrs now. She and her husband Mike have a wonderful life and he is so good with the girls. They did own their own business but lost it all due to a greedy theiving partner who put it down the tubes. T & M lost everything and are starting over from scratch now. They will do fine because our son in law is such a great guy... They have Cayleigh and Jaymie and Riley who are on my pages.
My husband and I met in 1963 and married in 65 at 16 and 17 and have been together ever since. "Love holds all things together like glue. Patience keeps them together for ever." (by me) I also have MS and get along well so far and hope to for a long time. I read and use the computer to keep my mind alert and sharp.
My Interests and Activities:
Being a wife mom and grammy is my top priority but I love cooking and baking and doing crafts also read as much as I can. I also teach Religion for our church this year I have 7th gr.
My Birthday:
Jan 22nd, 1948
Our Anniversary:
Nov 30th, 1965
My Occupation:
disabled schoolbus driver,School teacher, Legal secy,bookkeeper and Realtor.
About My Family
I love them so much it hurts sometimes. I worry about them even though they are all well. I guess that is part of being a mom. My husband and I have had a fun and loving relationship and hope to keep it that way for many more years. Our oldest son Ray has his Masters in Insurance and is the manager of a large claims Company. Our son Steve is a former Marine and also Army Drill Sgt.is now a Master Builder in SC and is a great father. Our daughter Theresa has a Masters in International Business and a beautiful family. LIFE IS GOOD>> THANK GOD
My Favorite Movies:
The Quiet Man w/ John Wayne
Wings fo Eagles w/ John Wayne
Beaches w/ Bette Middler
Misery & Delores Clayborn w/ Kathy Bates (Great revenge Movies)
Tons of Broadway shows. I am a sucker for a good musical or drama.
My Favorite Music:
Doo op and Oldies
Elvis, the Tymes, Stevie Wonder, some country, some classical, a bit of Jazz
My Favorite TV Shows:
Jeporday and Wheel
Deal or no deal
All of the CSI's and without a trace.
My Favorite Books:
I love to read so I enjoy variety of styles. Not much into romance but Murder Mysteries are good. I love anything by Maeve Binchy or Nora Roberts.
Old classics and anything by James Patterson and Nicholas Sparks.. John Grisham..many more
My Favorite Quote:
"If you don't say something hurtful in the first place you never have to say I'm sorry" another by me.
Also " I love you more today than yesterday but not as much as tomorrow"
Achievement I'm Most Proud Of:
Staying married in this day and age for over 45+yrs and raising 3 children to be proud of.
What I Would Most Like to Accomplish Sometime in My Life:
I would very much like to recover the $38,187 that my ex brother stole from us. I trusted him and gave him our entire life savings without my husbands knowledge and he took it, blew it and swore I never gave it to him to invest. I was dumb and he is evil. If I could somehow make that money back and give it to my husband I would feel fulfilled and he would be happier. He forgave me for doing it but it still lingers a bit and is a sore spot at times. He stayed with me ladies and that proves love conquers all.. Most men would have gotten a divorce and said BYE. He loves me what can I say. I love him too VERY MUCH